The key to great service? Saying "I don't know"
The key to great service? Saying "I don't know"
Last updated September 8, 2020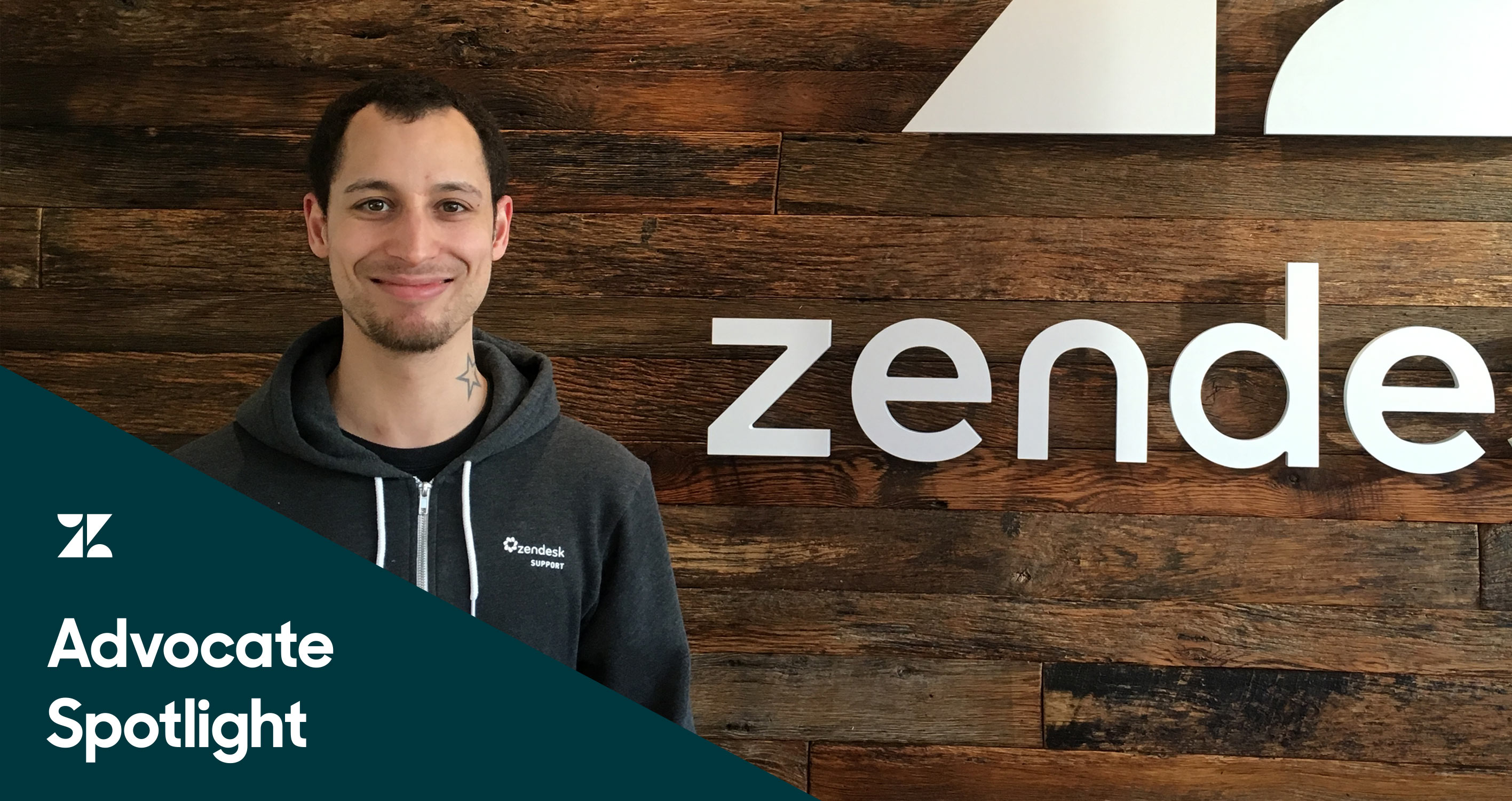 The Zendesk Advocacy team has a global footprint, with almost 200 Advocates in 10 offices supporting more than 100,000 customers 24/7. Even with this expansive support operation, some advocates, like Customer Advocate Zac Renault, are able to develop ongoing personal relationships with customers.
Based in the Zendesk Dublin office, Zac is one of a handful of French-speaking advocates who provide French language support. Because he spends two-thirds of his time solving tickets in the French queue, he has gotten to know many of Zendesk's French-speaking customers.
Not only is Zac able to get to know customers personally, he's also able to solve their tickets more efficiently. Customers understand what information he needs to help, and he develops an understanding of how a specific customer will react to different types of answers.
Sometimes it may feel like he's part of a small support team because he's talking to a subset of Zendesk customers, but Zac has the benefit of being part of a large team at Zendesk. He's surrounded by colleagues in different support tiers, many who speak a variety of languages, as well as co-workers in other departments throughout the company, such as sales and development.
"It creates a relationship that I don't really see in other customer care companies. Most of the time there's a huge barrier between departments. It's just escalate, escalate, escalate, and then you actually lose the human side of it," he said.
Taking the right amount of time to solve an issue
It's the problem-solving aspect to his work that drives Zac the most—something that comes in handy in a support role. "As long as I have something to do, an issue to fix, I'm really happy to go for it, even if it's difficult. I'm happy to go for the challenge and try to find the answer."
While finding the answer to a tough question can be exhilarating, he advises agents to take their time and not to rush to provide an answer. "If something is unclear, people will always prefer if you actually clarify the issue," he said. Skip this step, and customers will get frustrated by an unrelated or incomplete response.
Asking follow-up questions and pausing to ponder the customer's issue—whether that takes 10 seconds or 10 minutes—can make a huge difference. Agents shouldn't panic or be afraid to say "I don't know" when they don't know the answer immediately.
This has been especially helpful as a non-English-speaking advocate, Zac said. Taking a thoughtful approach during a customer's first interaction helps a relationship start off strong.
Extending customer happiness
"There are a lot of people that we see over and over. If you don't help them their first time, then they're going to remember and every time they come back, they'll say, 'No, can you pass me to your colleague?'"
Being in a support organization that allows this flexibility is critical, versus one where call scripts are the norm and saying, "I don't know, let me investigate that for you," is unheard of. Support at Zendesk is based on "common sense, logic, and helping each other," Zac said.
"For me, that's the biggest difference at Zendesk—we have a bit more time to take care of the issue. The product is good, and so people are really happy," he said. "You need to keep this happiness going."
Hear from more Zendesk advocates:
Abel Martin, on building great internal partnerships
Arthur Mori, on what everyone should know about Tier 1 support
Benjamin Towne, on mentoring and offering constructive criticism
Rodney Lewis, on setting up an internal shadowing program
Sarah Kay, on her move from advocate to data analyst
Ramona Lopez, on rolling out an advocate recognition program
Aurash Pourmand, on practicing customer empathy
Anna Lee Ledesma, on the skill every great chat agent needs to have
Mark Fado, on providing dedicated 1:1 client support
Justin Helley, on advocacy training and development
Guillaume Deleeuw, on problem-solving in Tier 2 technical support
The Tier 3 team, on bringing a hive mentality to work
Peachy Garcia, with best practices for handling chats
Jen Neuls, on the art of business analysis
Alex Popa, on how internal communication impacts customer relationships