How to get new software approved
How to get new software approved
Last updated September 21, 2021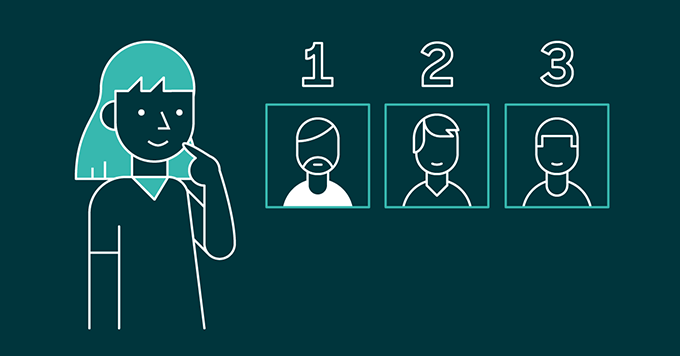 Getting fellow leaders around the company to buy in to switching to new software can be difficult, even when it's in the company's best interest. The conversations take time and the situation can can be more complicated than you realized. People grow attached to software they've used for years and don't want to have to get used to something new. Oddly enough, it can feel like a breakup, so you might hear phrases like "but we've been with them forever" or "let's try to work things out."
Switching to a new customer support software solution requires involvement from various teams within your organization, even the ones who won't use it everyday. But if you take the time to make your case and work with your organization, you can illustrate the benefits and get new software approved.
Here are some tips to help make it happen:
1. Identify and document current challenges
You might know that your current solution is getting the job done, but that doesn't mean anyone else does. Provide specific examples of current business challenges, which link back to business ROI metrics, and how how a new solution can directly solve these issues.
For example: Our current solution doesn't offer. This means our average response time is high, which can lead to customer churn. By switching to a vendor with action-based triggers and time-based automations, we could see a dramatic improvement in resolution time for our customers.
2. Ensure nobody is left out
Make a list of all the apps and integrations within your organization In initial conversations with a new vendor make sure the new support tool will integrate with core systems and other business applications that your organization uses.
For example: Pre-built integrations with your existing CRM and other tools like Dropbox, Jira, and Slack help with a faster implementation time and improved agent productivity.
3. Start with a free trial
Before you commit to a switch, start with a free trial. You can treat this as a pilot program to demonstrate the real-world value of the new solution. If you're new to Zendesk, we'll help you get everything set-up and provide best practices to help you get the most out of your trial.
4. Make sure the solution is user-friendly
Even if a new solution appears to have all the functionality you could ever hope for, switching will be a huge mistake if nobody wants to use it. Ask relevant stakeholders for what they want in a solution, and collect feedback from them while you trail it to ensure it will be adopted and well-received.
5. Create a sense of urgency
If your current solution is affecting your day to day performance, it's important to stress urgency. Do you have an upcoming event or do you anticipate an increase volume coming soon? Make sure you have the right support solution in place before it affects a major business event.
We know choosing a support software vendor can be hard, so we've put together a helpful list of questions to ask when evaluating vendors.
Check out our support software evaluation cheat sheet.
Need a little help getting started? Let's find some time to walk through the checklist together.