Setting sales goals
Article
Setting sales goals in 2020: How to achieve success in today's changing climate
Struggling to meet your sales goals this year? Chances are you'll need to adjust them to meet today's changing climate. Here's how.
Published August 19, 2020
Last updated October 22, 2020
Change doesn't come easy, but it does come fast.
And in 2020, it came for all of us, sales teams included. These circumstances ushered in a long-overdue era of selling with intention and compassion.
During these difficult times, customers need to know that sales teams understand their needs and issues.
To deliver this personal experience, you have to set strong sales goals and take concentrated action to meet them. Set up objectives in your sales process around understanding and interacting with your customers and you'll be set to consistently provide them with a thoughtful and personal buying experience.
7 key types of sales goals
To set a strong sales goal, first figure out what type it should be.
You can do this by asking yourself and your sales team these questions:
When do we need to reach our goal?
Who will be involved in the process?
What metrics will we use to track our progress?
While this article covers seven distinct types of sales goals, there's also the opportunity for crossover between them. For instance, a team goal could also be set annually, and an activity goal could be set for a team or an individual.
Annual goals
Goals set with the expectation that they'll be completed within the next year are annual goals. They typically indicate the overarching strategy for the sales team. If your annual goals are not aligned with your sales teams' priorities, it's time to readjust.
Example: Make $1 million in sales by the end of the fiscal year.
Quarterly goals
Setting goals by the quarter is a good way to stay on track. Quarterly goals can be segmented from your annual goals, or they can be unrelated. Good quarterly goals are more focused and more easily attained in less time than annual goals are.
Example: Make $250,000 in sales by the end of Q1.
Individual goals
Individual goals are those set specifically for one sales rep to help them improve performance. The goals can be set annually or quarterly. For instance, if a rep closed 15 new accounts last quarter, their next quarterly goal might be to close 20.
Example: Make 1,000 cold calls by the end of Q3.
Team goals
Team goals are collective goals for the entire sales team. They should:
Encourage participation from every member
Foster a sense of healthy competition and focused teamwork
Example: Make $750,000 as a team by the end of the fiscal year.
Activity goals
Activity goals are based on actions sales reps can take throughout the sales process, regardless of external factors involving the client. They provide sales reps with a sense of control over how they improve their performance.
Examples of activity sales goals could include the number of:
Emails sent
Cold calls made
Virtual client meetings held
Example: Host five webinars by the end of Q2.
Stretch goals
These goals are about pushing sales reps to exceed their quotas. They're commonly incentivized so reps stay motivated.
Stretch goals should be difficult to reach, but they shouldn't be unattainable.
Example: If your annual revenue goal is $100,000, your stretch goal might be to reach $115,000 in revenue for the year.
Relationship-driven goals
Relationship-driven goals are motivated by building stronger relationships, not purely by profit or other indifferent, quantifiable metrics. They take into consideration the person on the other side of the phone, screen, or transaction.
All types of goals can be relationship-driven if the focus is person first, not just profit.
Example: Have virtual coffee chats with 10 potential clients by the end of the month.
How to set meaningful sales goals using S.M.A.R.T.
You want to create goals that team members can understand and achieve. To do so, make sure they're S.M.A.R.T.:
Specific
Measurable
Actionable
Realistic
Time-bound
Sales goals that aren't S.M.A.R.T. typically leave your team with more questions than answers:
For example, let's say your team sets the objective of "growing annual revenue." This goal requires a lot of clarification to become S.M.A.R.T. Grow revenue by how much? From what? By when?
Or consider the non-S.M.A.R.T. goal of "closing 8 million new sales by the end of the month." This goal is specific, measurable, actionable, and time-bound—but it's certainly not realistic.
S.M.A.R.T. objectives, like the ones below, are both manageable and crystal clear.
Annual: Increase annual revenue from $500,000 to $650,000.
Quarterly: Send handwritten notes to 150 MQLs by the end of the quarter.
Team: Close 75 sales by the end of the quarter.
Individual: Open 200 new accounts by the end of the year.
Activity: Use sales engagement automation tools to send personalized emails at scale to 25,000 past clients this month.
Stretch: If your original goal is to increase quarterly revenue by 10%: Increase quarterly revenue by 15%.
You'll notice that the quarterly and activity goals listed above are also relationship-driven. Fostering genuine customer relationships is more important now than it's ever been, so aim to set both relationship-driven sales goals in conjunction with revenue-driven goals.
One final tip for setting S.M.A.R.T. sales goals is to set them with your team, not for your team. When you involve them in the goal-setting process, you give them a voice in what's prioritized. This is empowering and helps them feel valued. They're the people in your company closest to your customers, so it's essential to incorporate your team's input when setting goals.
How to track your sales goals and improve over time
Once you've set your S.M.A.R.T. sales goals, make sure you're tracking and measuring them effectively and proactively. This helps you recognize patterns early on in the sales process and make any needed adjustments.
Follow up regularly with your sales team on the status of their goals, and provide support and encouragement. If you notice a sales rep struggling to make their goals, ask them what additional resources you can provide to help them out.
It's a good idea to track progress toward your team's sales goals using your CRM software.
The right CRM software will help you:
Manage your customer relationships
Set and track goals within the platform
Some, like Zendesk Sell, will give you the ability to work in the platform remotely with full functionality, even on your phone.
If you're using Sell as your CRM, you can monitor your sales goals in two ways:
Viewing the Revenue Goal Attainment widget and report
Using the Sales Goals and Won Deals Goals reports
To view the Revenue Goal Attainment widget and report:
Once you're in Zendesk Sell, select the Dashboard page.
Select the My Dashboard tab.
If the Revenue Goal Attainment widget is not already visible on the dashboard, you can add it by clicking +Widget. Click the Revenue Goal Attainment widget and it will be added to your dashboard.
The widget displays a summary of the Revenue Goal Attainment report. To view the report, click the widget. There you'll see metrics related to the revenue realized through won deals within a determined timeframe compared with the set sales goal.
To use the Sales Goals and Won Deals Goals reports, from the header, select the Reports page under Goals. There, you can filter either report by time period, groups, teams, and users.
Goal achievement is represented by the color green, and decline is represented by the color red
The goal progress bar/flag shows you exactly what percentage you're at in terms of reaching the goal
Make connections, not just sales
Revenue-driven goals are still important. But if you want to be successful in the current climate, they can't be the only thing your sales team focuses on.
Now's the time for sales teams to embrace relationship-driven objectives. By setting and tracking S.M.A.R.T., relationship-focused sales goals, you'll position your sales team to come out stronger than ever before.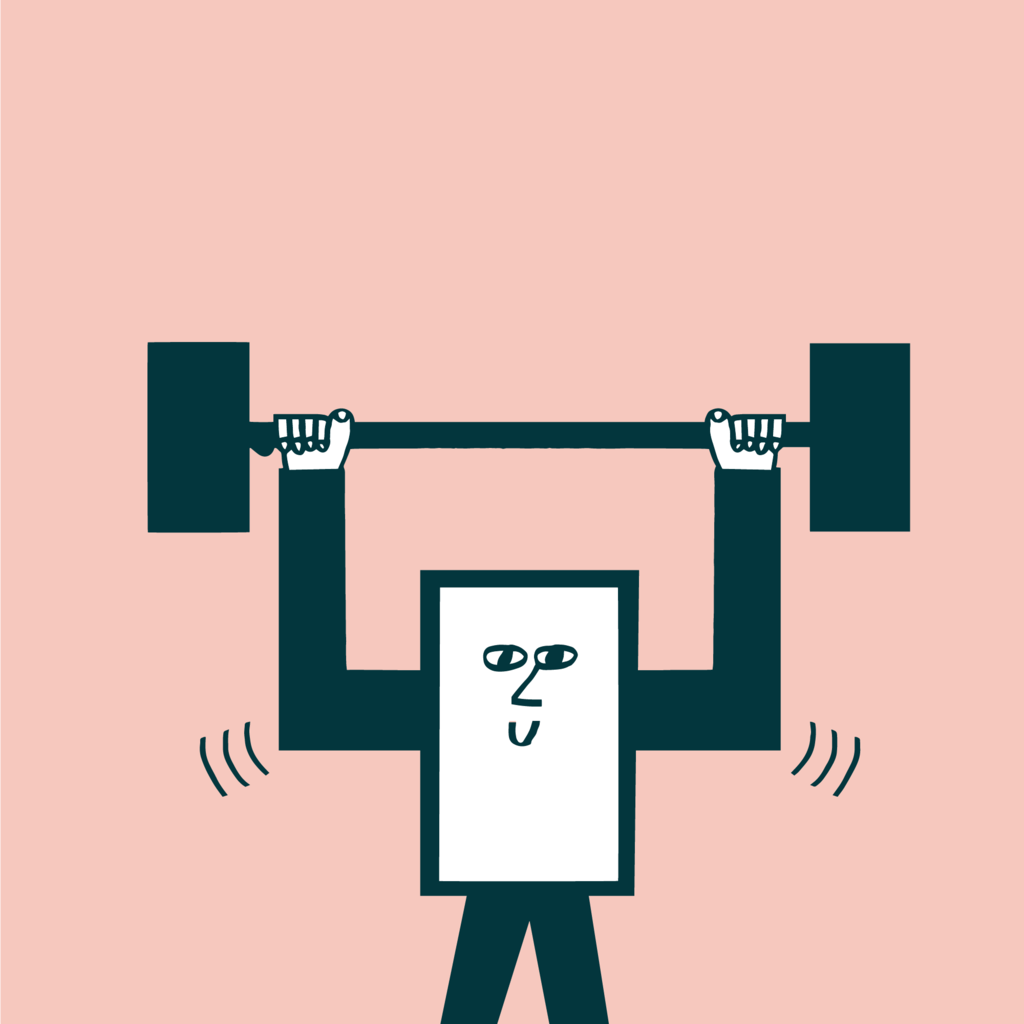 The state of SMB sales in 2020
Discover what has changed for SMB sales teams in recent years, the main issues facing SMB sales teams, and the role of technology at small and mid-sized companies