Fine Tuning: Taking action on customer satisfaction
Article
Fine Tuning: Taking action on customer satisfaction
Published June 25, 2015
Last modified June 25, 2015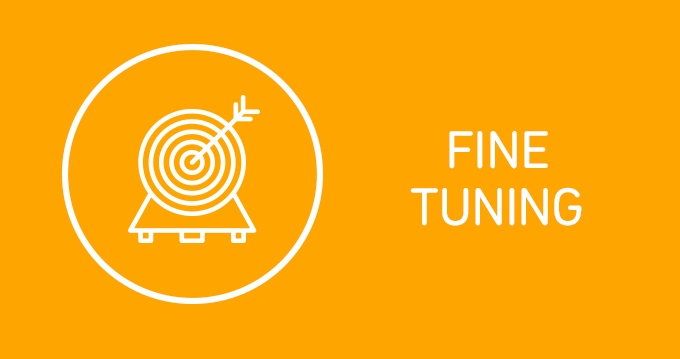 Join us in the Zendesk forums today for the next installment of our Fine Tuning series. We're hosting a day-long discussion focused on turning customer satisfaction surveys into positive actions.
Throughout the day, I'll post suggestions about using the new CSAT dashboard, setting up triggers, the best practices for processing your customer feedback, and turning bad ratings into good ones. But this is a two-way street: I welcome your tips and ideas on how you approach customer satisfaction surveys and how you use them.
The discussion is already underway; we kicked it off with aligning chat goals with metrics. In today's three-part series, with new content posted at 8am, 11am, and 2pm (Pacific time), we'll cover the topics below and more.
[Update: While the live discussion is over, you can still learn from the posted tips and comments about acting on customer satisfaction data that were shared that day.]
Part 1, 8 am: Using the new CSAT dashboard
Now that you have the data from the responses, what is easy way to see a snapshot of the satisfaction results?
Part 2, 11 am: Setting up triggers to manage CSAT
A common question asked is whether you should send a survey on every ticket. The answer, as you may expect is, yes and no.
Part 3, 2 pm: Best practices for processing feedback, following up, and turning bad ratings into good
You received a high percentage of valuable feedback, now what do you do?
Head over to the forums for more details and tips, and to join the conversation
This discussion continues in our Fine Tuning series, a monthly discussion in our forums about a specific topic. Hosted by a member of the Zendesk Customer Success team, each day-long discussion will include Zendesk-posted content as well as tips and ideas from our customer community.